This is one of the first color commissions I've accepted. I did it for a guy whose work I've followed really closely ever since I started doing the digital inking.

and I have traded a lot of comments and encouragement as we've both improved the last couple years so it was a really fun privilege to be able to work this piece for him.
So anyway, the piece. I LOVE shiny metal stuff. So this one was a lot of fun to play with. Since there's basically just the two colors, I tricked around trying to find little ways to add color variation and depth. Pretty happy with the results.
And hey, still open for commissions, but I have hit my goal of funding my first year of Adobe Creative Cloud (woo!). I'll be reporting back on that in a future journal I'm sure.
Pencils: Joe Madureira
inks:

lines:
Commissions Info: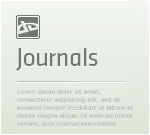 Now Open for Commissions! Just $15 a slot.Heya gang,

I'm opening up commissions for real to see if there's any interest.

Pick your poison, up to three characters or one character on a complex background:

Digital Inks: http://bdstevens.deviantart.com/gallery/25465391

Colors: http://bdstevens.deviantart.com/gallery/23813741

Digital Inks and Colors: + $10

Even character drawings: http://bdstevens.deviantart.com/gallery/23813745

I'd like to keep the prices low and the pieces small and fun, but if you're interested in something more involved definitely send me a note and we'll talk. All commissions are intended for personal use. If you're planning to run prints, reproduce or resell