Watch
Ok, so this really didn't start out with the idea of being a Christmas piece. My wife - who's not familiar with the character - thought it was some kind of Christmas demon. And the more I looked at it, well it stuck.
So here it is. Day after Black Friday Sonja style.
Done for

's very first coloring competition and I think(?) I actually made the deadline on this one.
Pencil work by

ink work by

flats

Contest: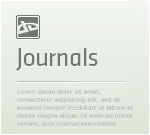 DACN Avatar Contest #1 (1 week left)Howdy swatchbucklers!

Edit: Just letting you all know there is only 1week remaining in the contest.

Well as I mentioned in the last journal, here is our first ever contest here at DACN. Its called the "Avatar" contest, not only because the person who wins is a manifestation of a Divine being, but because the winner will have his or her art featured in the DACN Avatar. We hope to hold these regularly to keep the avatar ever changing and give many people the chance to have their work featured.

How it works:

You will have 2 weeks to Color the flats provided courtesy of :iconflats-for-colorists: (or grab the lineart and flat and color it your

Reply

Awesome work

Reply

Great effect the blood under the snow
Thanks for the credits

Reply

For sure. You deserve it. I'm doing some of my own flats right now for the first time in a while. You forget how much work it is.
Reply

OMG! That's Just AWESOME!!!
Reply

Reply

I always get a kick out of your color work. the image "pops" with the color palete that you seem to use in your work. Fantastic!!
Reply

Thanks - that kind of impact is usually what I'm going for. I'm allowing myself a little ambiance and texture now and then, but I always try to focus on the rendering first.
Reply

Reply

Thanks. Very solid inks on your part. Wish the scan had been sharper and some of the good fine lines that you did would have come through a bit better. All in all though, great to work on.
Reply

Merry christmas t-HOLY SHIT! BADASS
Reply